To celebrate Fathers Day lets look at one of the Sexiest Father and Husband we all know, Brad Pitt born December 18, 1963, American actor and
film producer
. He has been cited as one of the world's most attractive men, and one of the most Sexiest Father.
Brad Pitt is
People's Sexiest Man Alive
1995,
People's Sexiest Man Alive
2000
Before the world knows him as what he is now Brad Pitt was struggling in Los Angeles, Pitt took various occasional jobs. These jobs ranged from chauffeur,
delivery man,
and dressing up as an
El Pollo Loco
chicken to pay for his acting classes. He had began studying with acting coach
Roy London.
Pitt began his onscreen acting career in 1987 with uncredited parts in the films
No Way Out
,
No Man's Land
, and
Less Than Zero
. He made his television debut with a guest appearance on the ABC sitcom
Growing Pains, and the rest were history.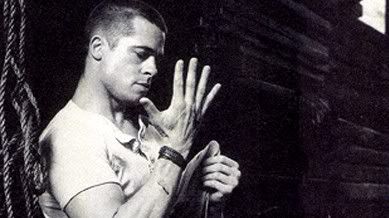 In the late 1980s and the 1990s, Pitt was involved in a series of relationships with several of his co-stars, including
Robin Givens
(
Head of the Class
),
[

142

]
Jill Schoelen
(
Cutting Class
), and
Juliette Lewis
(
Too Young to Die?
and
Kalifornia
), who at sixteen was ten years his junior when they started dating. Pitt also had a much-publicized romance and engagement to
Seven
co-star
Gwyneth Paltrow
whom he dated from 1995 to 1997.
The Most Controversial Couple:
Pitt met Friends actress Jennifer Aniston in 1998 and married her in a private wedding ceremony in Malibu on July 29, 2000.For years their marriage was considered a rare Hollywood success.However, in January 2005, Pitt and Aniston announced that they decided to formally separate after seven years together.Two months later, Aniston filed for divorce, citing irreconcilable differences.
As Pitt's marriage to Aniston drew to a close, his involvement with actress Angelina Jolie during the filming of Mr. & Mrs. Smith turned into a well-publicized Hollywood scandal.While Pitt denied any claims of adultery, he admitted that he "fell in love" with Jolie on the set,and said that production was still going on for Mr. & Mrs. Smith after he and Aniston had separated.

In April 2005, one month after Aniston filed for divorce, a set of paparazzi photographs emerged; the photographs, which showed Pitt, Jolie and her son Maddox at a beach in
Kenya
, seemed to confirm the rumors of a relationship between Pitt and Jolie.
During the summer, the two were seen together with increasing frequency, and the entertainment media dubbed the couple "Brangelina".
Pitt and Aniston's final divorce documents were granted by the Los Angeles Superior Court on October 2, 2005, and ended their marriage.
On January 11, 2006, Jolie confirmed to
People
that she was pregnant with Pitt's child and thereby confirmed their relationship for the first time in public.
In an October 2006 interview with
Esquire
, Pitt said that he and Jolie would marry "when everyone else in the country who wants to be married is legally able".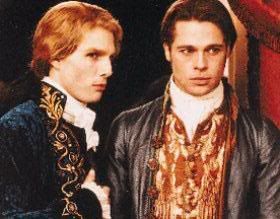 Career
Movie Produce: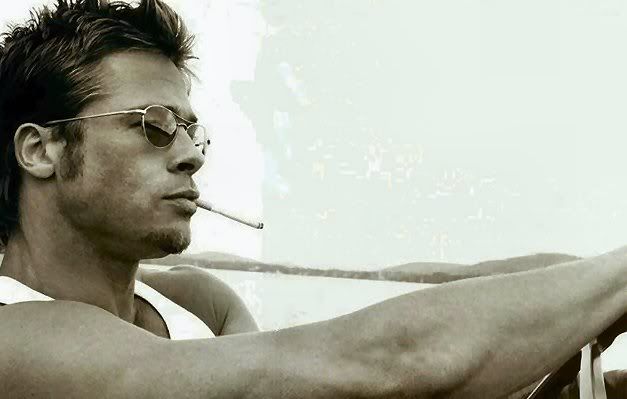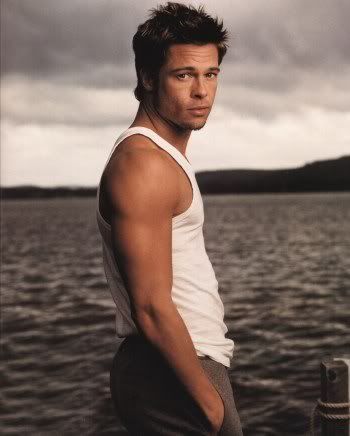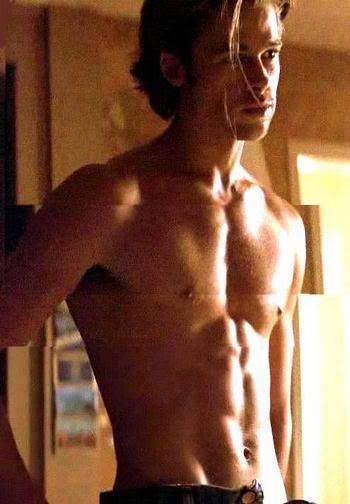 Credits:
Wikipedia.org